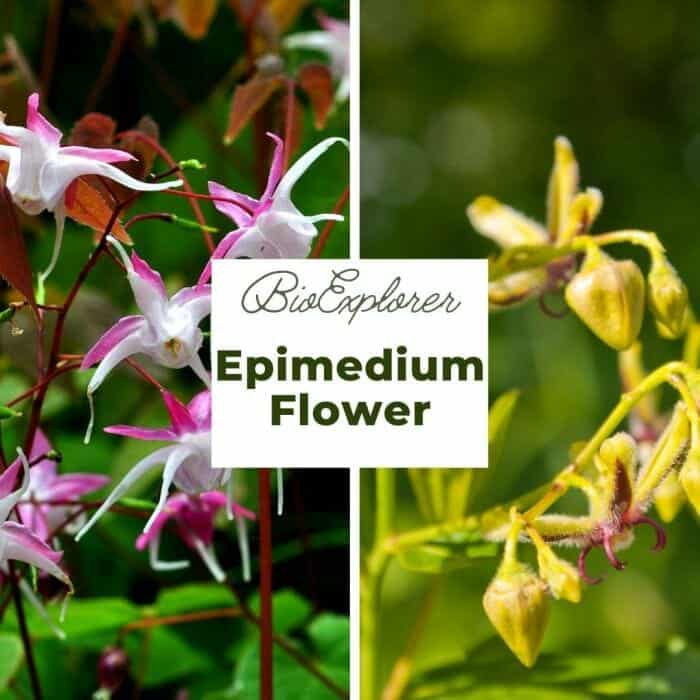 A delightful woody addition, the Epimedium plant is part of a constantly growing family of highly-valued perennials. The Epimedium genus belongs to the Berberidaceae family with about 130 known varieties and species[1].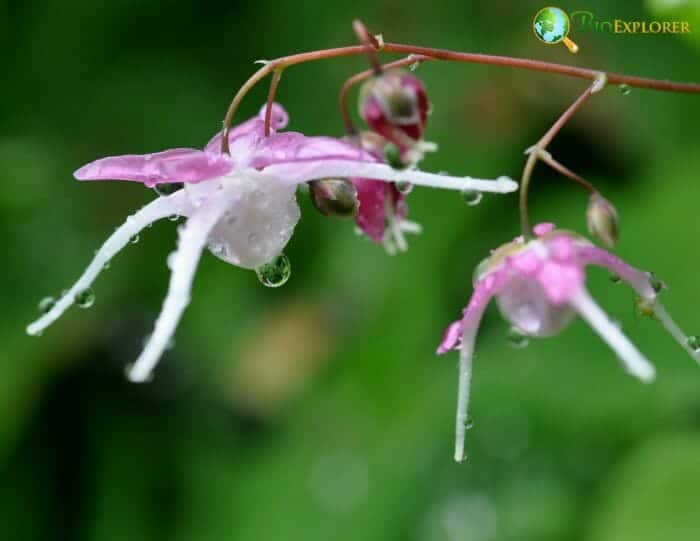 Epimedium is valued for its lovely flowers that beautify difficult areas of the garden with keen interest. Although humble from a distance, these flowers attract attention up close. Tiny star-shaped flowers dangle delicately from slender stems that gracefully pose on the ornamental leaves.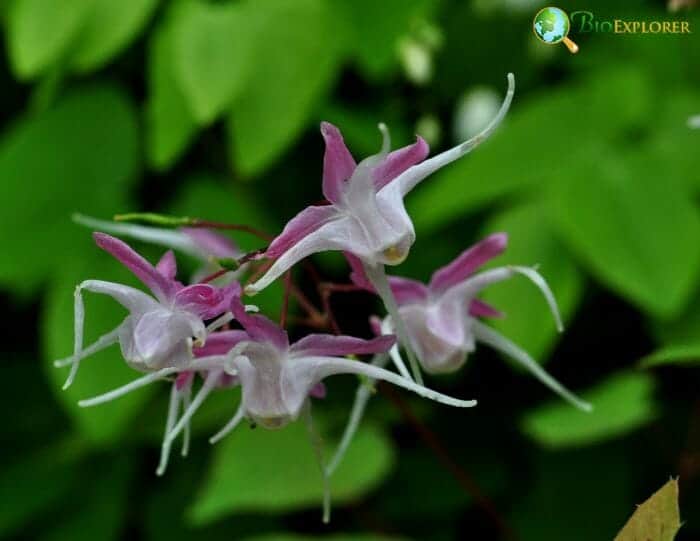 It's native to the forested slopes of central to southeast China. Epimedium plant is known by many common names, including Horny Goat Weed, Bishop's Hat, Barrenwort, and Fairy Wings.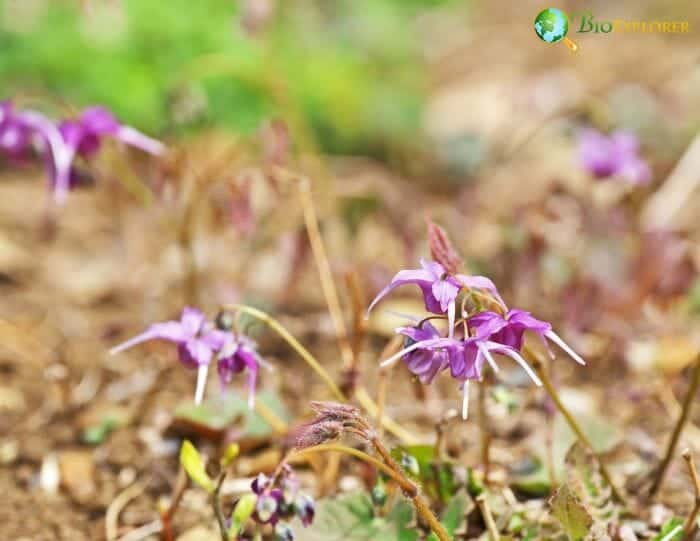 Epimedium is an evergreen, rhizomatous perennial that generally grows on stiff stems to form a cluster of leaves up to 12-inches in height.
It has large yellow or pale pink spider-shaped flowers with a long spur (1 3/4″ in diameter) appearing in spring bloom (April to May) in small flower inflorescences (5 to 11 flowers per inflorescence) on flower stalks that protrude up to 16-inches high above the hill of leaves.
The leathery, glossy leaves are evergreen, ovate to lanceolate (up to 4 "long) With pointed marginal teeth, pointed tips, and heart-shaped bases appear salmon-red in spring before maturing to dark/medium green. Each bloom has pale sulfur yellow petals, pale yellow spores, and yellow inner sepals.
Cite This Page