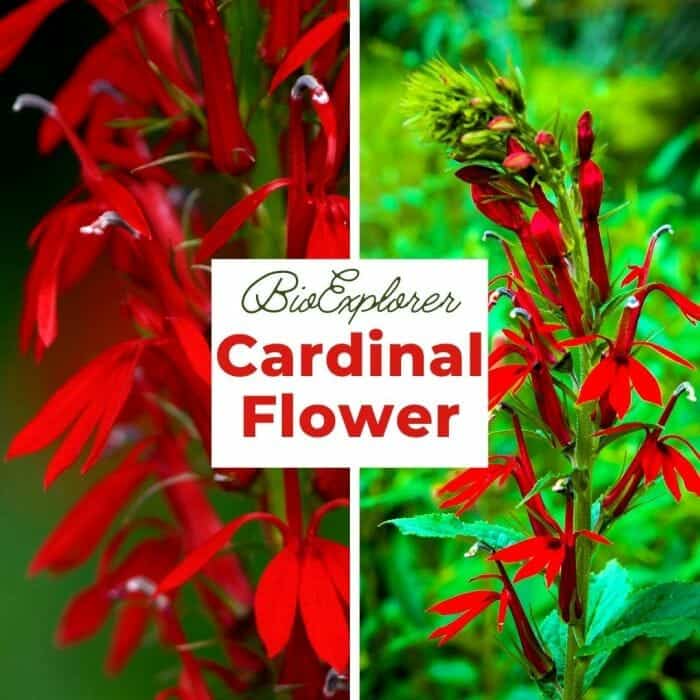 The cardinal flower (Lobelia cardinalis), named after the bright red dresses of Roman Catholic Cardinals, was first discovered in North America. This herbaceous perennial has a brilliant texture, size, and bloom that make it unique from other perennials.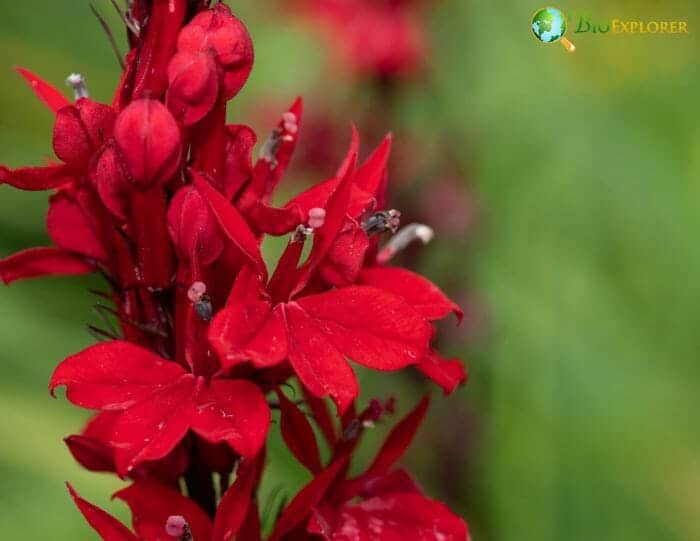 Cardinal flowers grow well as solitary plants in natural landscaping, mixed flower beds, and borders. The genus Lobelia includes 60 different species of flowers[1], primarily blue bell-shaped flowers in loose clusters or spikes.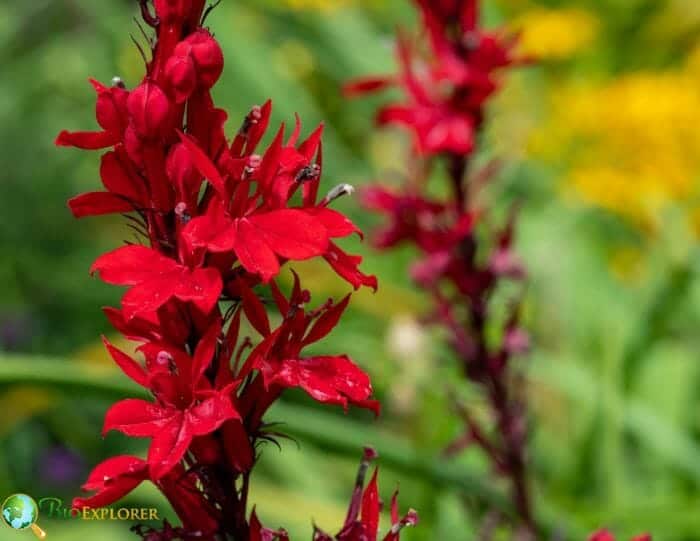 The straight, purple-colored, hairy stems of the cardinal flower do not branch into side shoots. Instead, individual stems appear at the base of the plant near the ground. Sword-shaped, dark green leaves grow the entire length of the stem and emerge one at a time.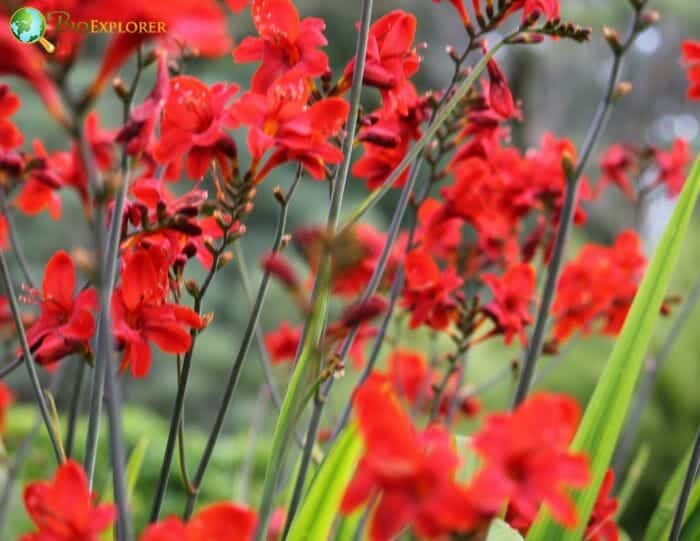 The leaves that grow in the lower half or two-thirds of the stem are 4 to 6 inches long and have small petioles or stems, while the upper leaves do not have petioles.
This 1-to-6-foot-long perennial has showy red flowers at the 8-inch ends. Each flower boasts 2 upper petals and 3 elongated lower petals, all connected in a tube at the base.
Cite This Page