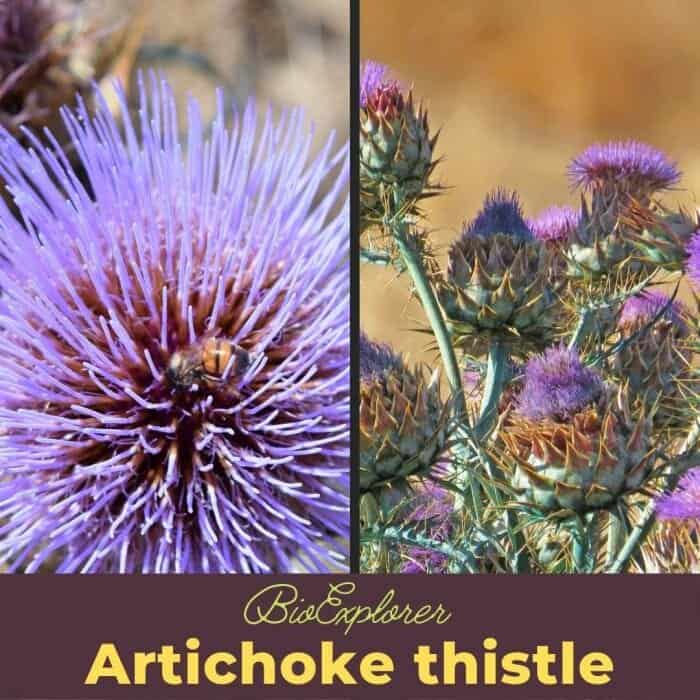 Cynara cardunculus, also known as Artichoke thistle or cardoon, is a delicate, erect, columnar, and vigorous perennial with spiny, sharp, serrated, deeply lobed, silvery-gray leaves and thistle-like blooms.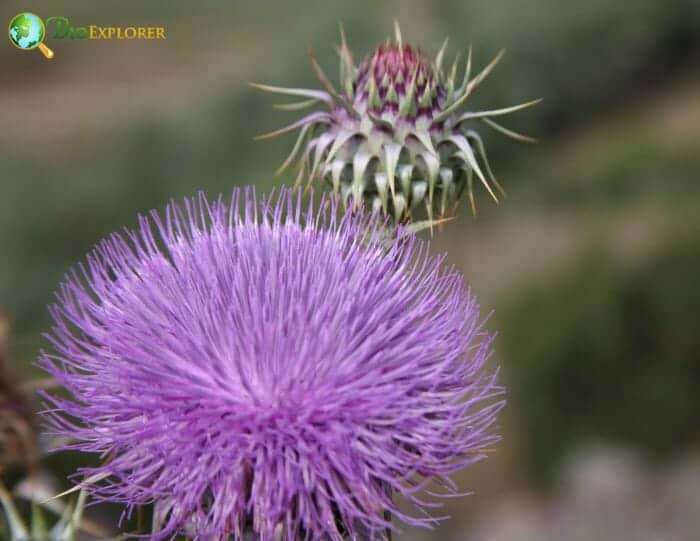 Although it's edible (the celery-like stems can be harvested, blanched, braised, or steamed and eaten), in the United States, it is not generally grown for consumption. Still, it is most often grown in gardens as an ornamental plant due to its attractive flowers and foliage.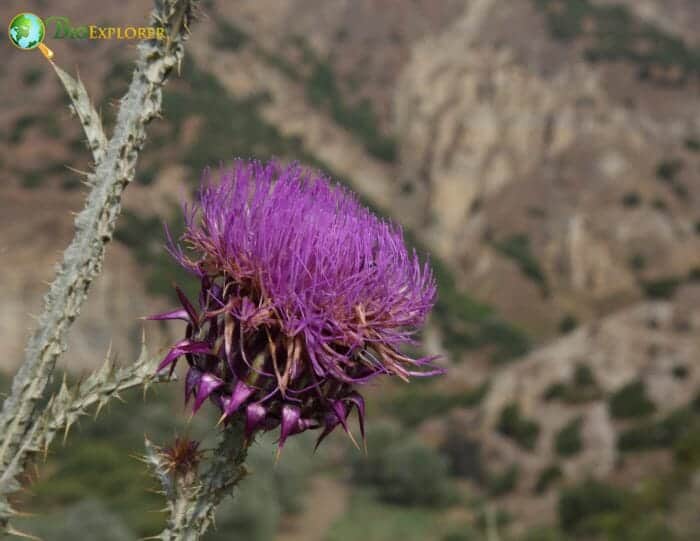 The flowers bloom from August to September in cold winter weather.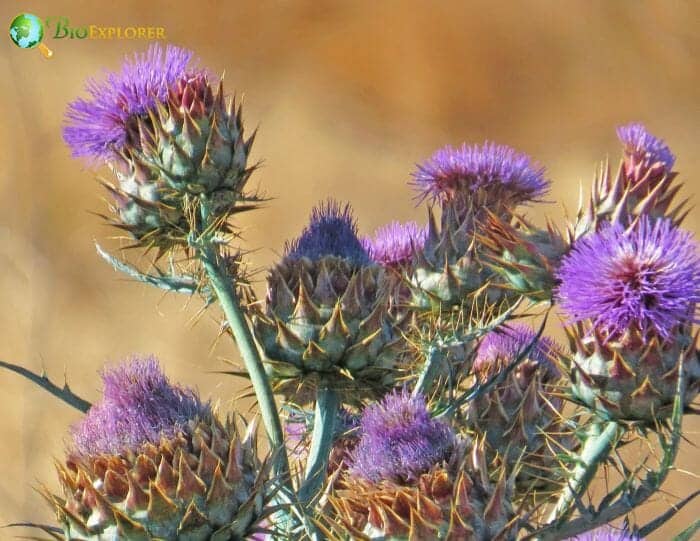 Typically, it grows in a tuft up to 3 feet tall, from which flower stalks rise up to 6 feet tall, topped with blue-violet flowers.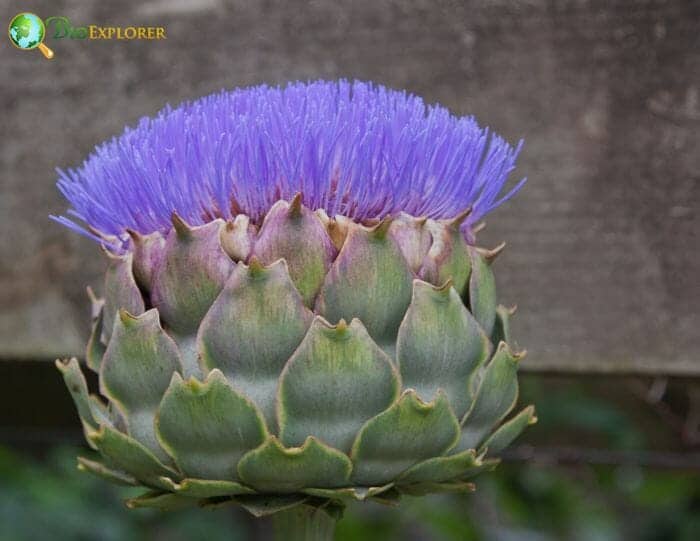 The flowers are very conspicuous on the plant. The Artichoke thistle originates from southern Europe. It is a plant in the Asteraceae (sunflower) family. The genus Cynara has 8 recognized species[1] and 4 subspecies.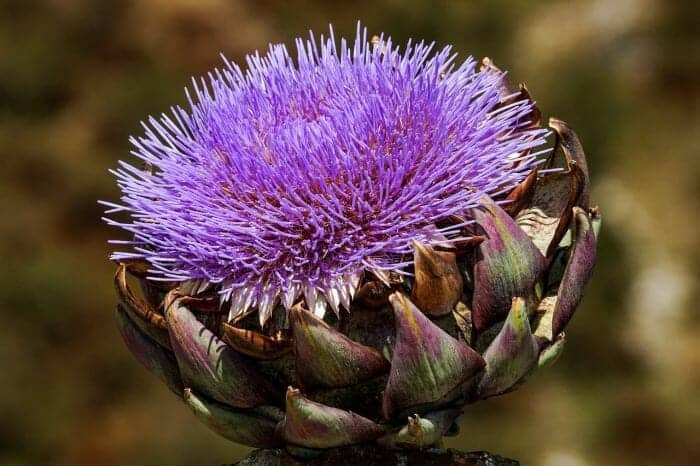 Cite This Page