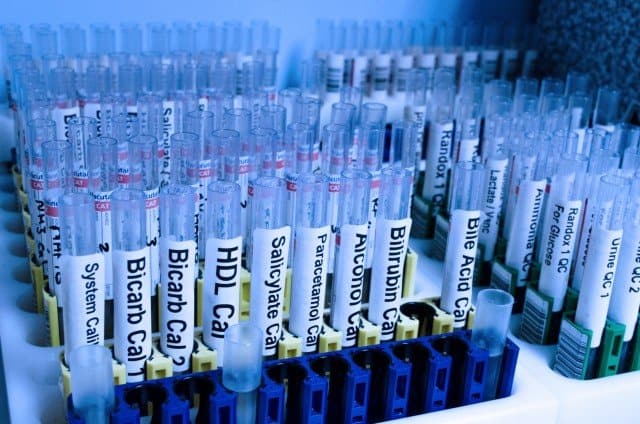 A Database for Coffee Genomics: ESTs, Microsatellites, Retro Transposons, Gene clustering
CoffeeDNA is a public domain database for coffee genomics comprising comprehensive information on coffee germplasm, Coffea specific Microsatellites, Transposons, SNPs, Expressed Sequence Tag sequences and Gene profiling
Amino Acid index database
Aminoacyl-tRNA Synthetase Data Bank.
ADME DB is a database containing information on Human Cytochrome P450 metabolism, kinetics, transporter and structure. The information is organized by category (therapeutic area), drug name, enzyme, reaction, and type. The database includes about 11 000 entries, 5000 reactions, 3000 references and 6500 structures in mol format.
MSRS Primary Antibody Database – lists 125,000+ primary antibodies from 600+ companies worldwide. Each search lists all the antibodies found according to criteria and are sortable in 10 fields including: antibody, host, antigen species, label, form, clone number, isotype, unit, product number and company. The database is regularly update and we accept antibody listings from companies, laboratories, and individuals without any charge.
The Arabidopsis thaliana Database (AtDB) Project provides genomic and related data about Arabidopsis.
BioFrontier/P450 is a system, which enables every user to search for information about Human Cytochrome P450. It uses a structure formula or reaction formula as a search query. In addition to the searching function, the system can also predict information about unknown metabolites by analyzing data in the system.
A subdivision of www.bioplanet.com. This site contains a comprehensive list of genetic related database links.
A service for biological sequence analysis at the Fred Hutchinson Cancer Research Center in Seattle, Washington, USA.
BRENDA-The Comprehensive Enzyme Information System
BRENDA is the main collection of enzyme functional data available to the scientific community. The enzymes are classified according to the Enzyme Commission list of enzymes. Some 3500 "different" enzymes are covered.