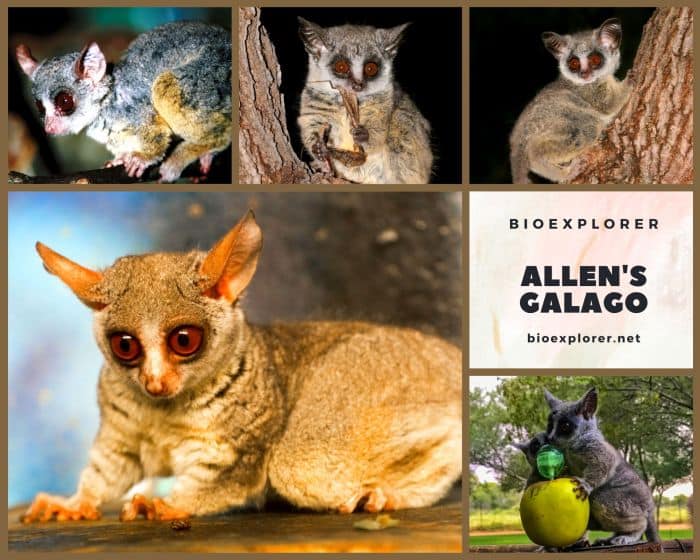 | | | | | |
| --- | --- | --- | --- | --- |
| Animalia | Primates | Galagidae | Sciurocheirus | Sciurocheirus alleni |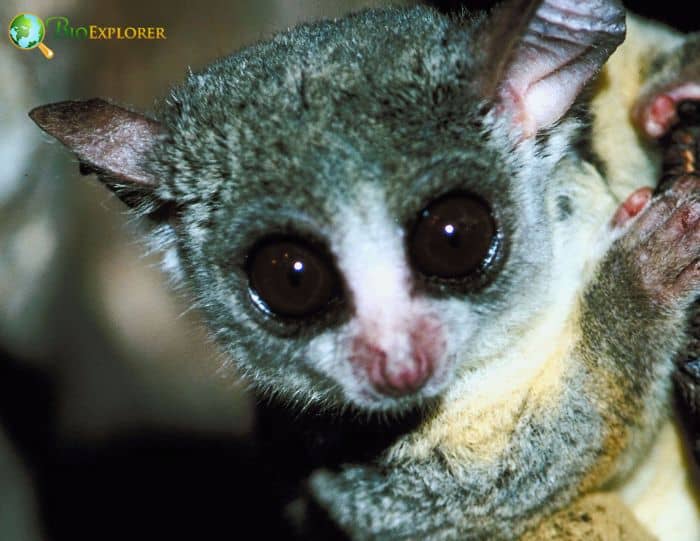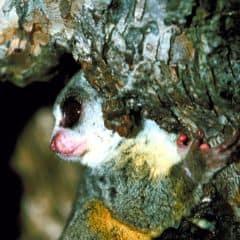 Common Name: Allen's Galago
Taxonomy Classification Year: 1838
Monkey Size: 15.5 to 24 cm (6 to 9.45 inches)
Skin Color(s): Black, brown, grey, and white
Habitat: Forest, rainforest
Diet: Herbivorous (frugivorous)
Native Countries: Ethiopia, Nigeria, Central African Republic, Democratic Republic of Congo

Allen's Galago Distribution

Allen's Galago Characteristics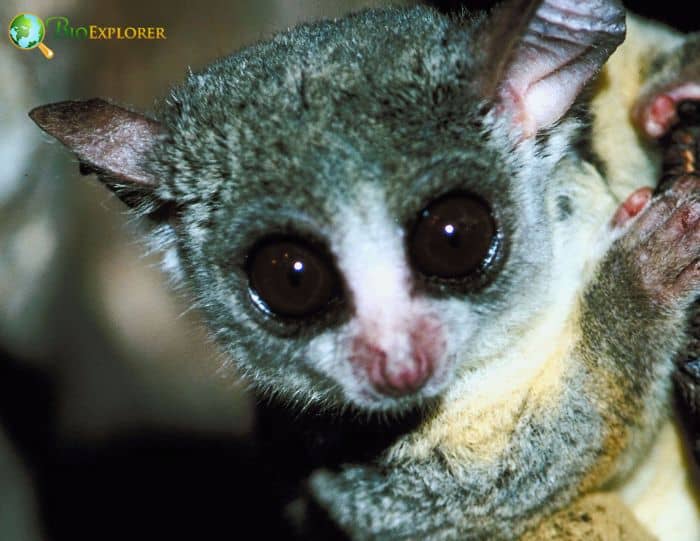 Allen's Galago[1], also known as Allen's Bush Baby, is one of more than 20 species of small and attractive arboreal primates are endemic to sub-Saharan Africa.
Allen's Galago has thick fur ranging from gray to brown, with a rusty tint on its limbs.
The ventral fur is lighter, varying from gray to yellowish-white. This species has distinctive dark patches of skin around the eyes.
The tail is long and bushy. Like other members of the genus, Allen's Galago has enormous eyes that help this species adapt to a nocturnal lifestyle.
These large eyes have a reflective retina, the tapetum, which facilitates light perception.

Allen's Galago Facts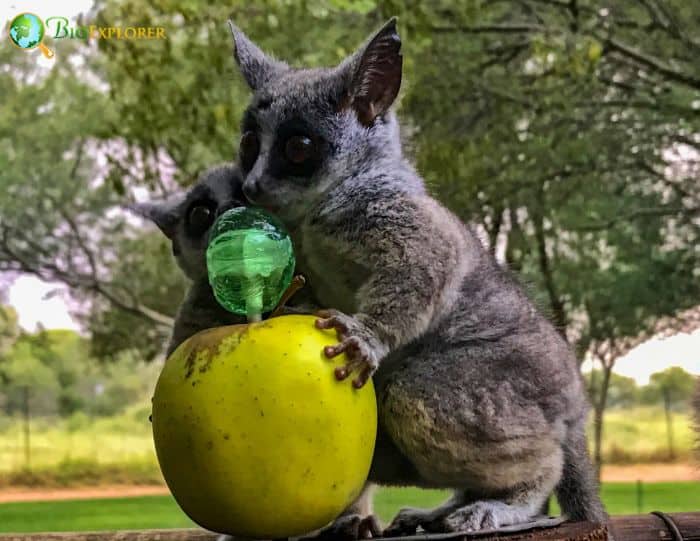 Allen's Galago is most commonly found in the undergrowth of mature primary moist forests. This species is rarely found in secondary forests.
Allen's Galago can live up to 12 years in captivity. However, this species is known to live for about 8 years in the wild.
They are nocturnal primates. Males are mostly solitary and aggressive towards other males.
They participate in social grooming using the tooth comb and specialized second toe grooming.
Allen's Galago can make many facial expressions that can communicate a lot.

Cite This Page