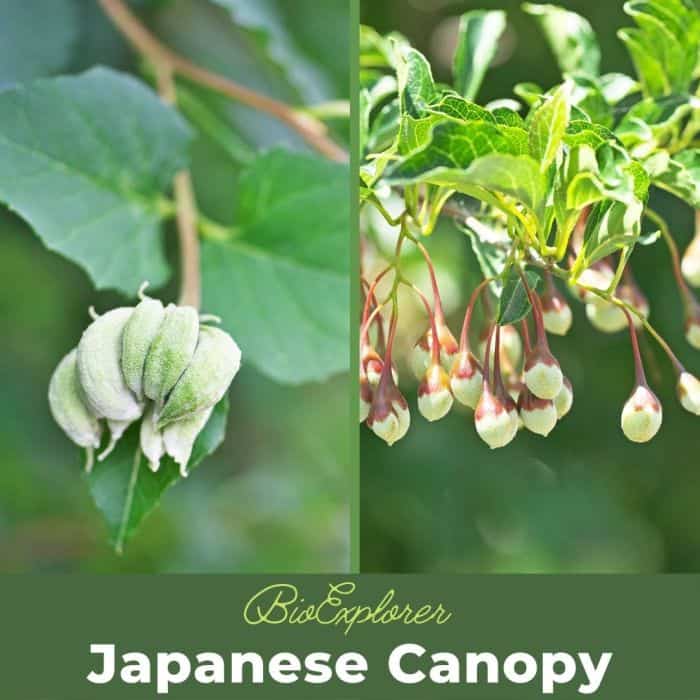 | | | | | |
| --- | --- | --- | --- | --- |
| Plantae | Ericales | Styracaceae | Styrax | Styrax japonicus |
Plant Type: Deciduous tree.
Common Name: Japanese Snowbell, Egonoki.
Color: White, Pink
Flower Dimensions: 0.79 inches in diameter.
Flowering Season: Late in spring (Late May or Early June).
Places in Japan with Japanese Snowbell: Mountainous areas with taller trees that provide light shade during the day, gardens, cemeteries, temples, parks, and streets.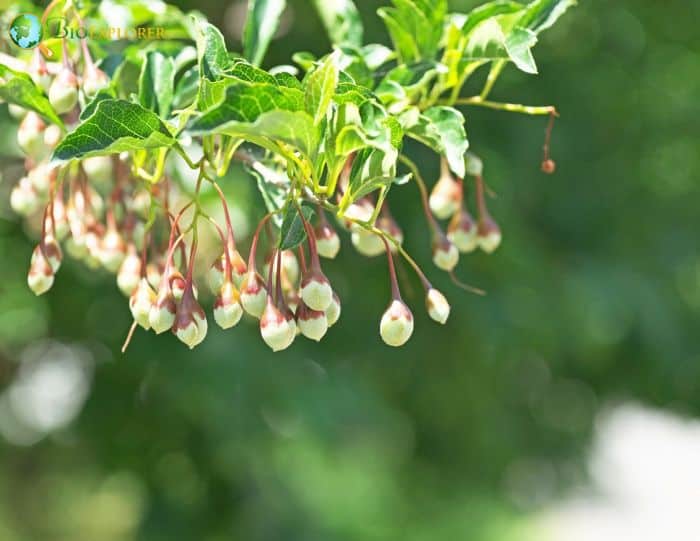 The Japanese Snowbell is a deciduous tree that can grow to 15-25 feet.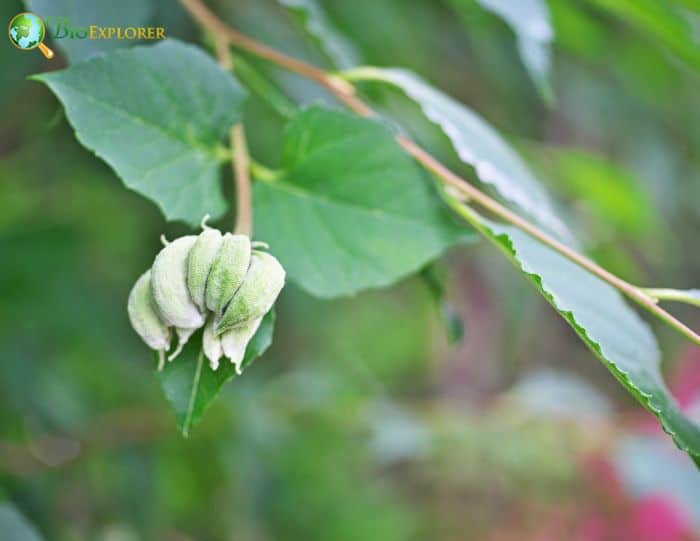 The leaves of Styrax japonica are alternate and simple. They are broad-elliptic to elliptic-oblong. These leaves are medium to dark green with a measurement of 2.5-9 cm. long and 1.3 to 4 cm wide.
The flowers of the Japanese snowball are perfect, lightly fragrant, and in bell-shaped form. Each of the flowers is on a pendulous stalk.
The bark of the Japanese snowbell tree has interlacing orange-brown fissures, adding a landscape characteristic.
This tree prefers moist and acidic soil. Explore the biological weathering concept.
Interesting Facts about the Japanese Snowbell
The Japanese snowbell has analgesic effect. Research showed[1] that its flower extracts possess the capacity to alleviate pain.
The Japanese Snowbell has an antibacterial property. Extracts from the leaves of the Styrax japonicus[2] strongly inhibit the growth of Bacillus cereus and Salmonella typhimurium.
Historically, the 'Japanese Snowbells very hard wood[3] was consumed for the making of umbrella ribbing, toys, and pieces of Japanese chess.
The skins of the Japanese Snowbell are mixed with ash and used by the fishermen to capture fish. Also, researchers[4] stated that the components found from the seed extract manifest solid cytotoxic activities in the brine shrimp lethality test.
In Japan, the pericarp of the Japanese snowbell is used as washing soap and medicine for cough. An article[5] also stated that the resin of the plant is insecticidal.
Cite This Page