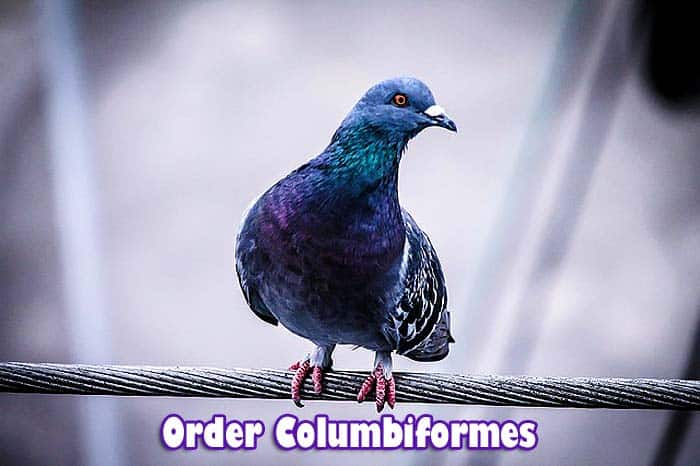 Order Columbiformes embraces both extinct and living species of pigeons (or doves), as well as the famous dodos. All birds in this order have many distinct features most of us can readily recognize.
Columbiformes Pronounciation

Order Columbiformes Characteristics
Columbiformes have a compact body.
Pigeons have relatively small heads and small necks.
These birds have broad wings with rounded ages.
Tails in doves are relatively small.
Most of the birds in the order have a typical form of flight with flapping wings.
Pigeons are known for feeding their young "bird milk" very similar to the milk of mammals.
The species of this order can be found almost everywhere and are well-adapted to an urban environment.

Here are some examples of Columbiformes:
Laughing dove
Diamond dove
Passenger pigeon
Dodo
Raphus solitarius
Wood pigeon
Homing pigeon
Old World rock dove
Pheasant pigeon
Pink-necked green pigeon

Cite This Page
Key References
[1] – "Columbiform | bird | Britannica.com". Accessed June 06, 2019. Link.