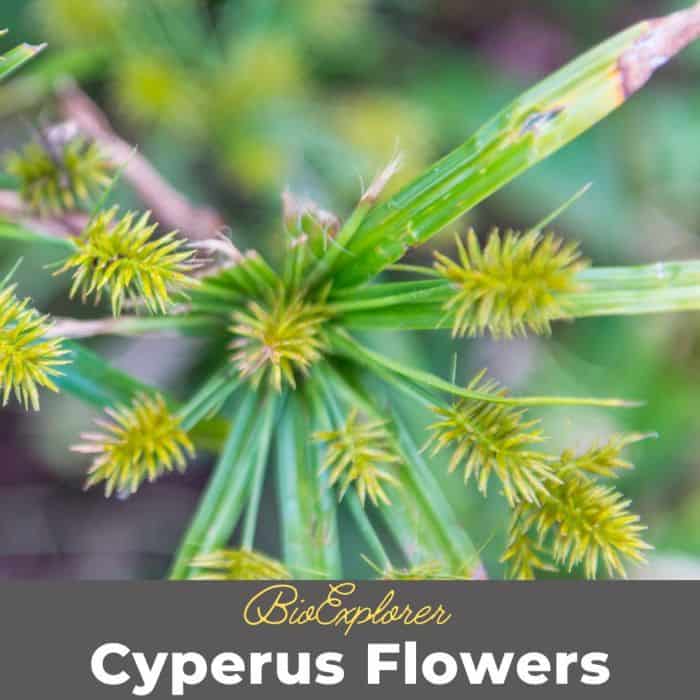 Cyperus is a large genus of around 700 sedge species[1] distributed across continents in temperate and tropical regions.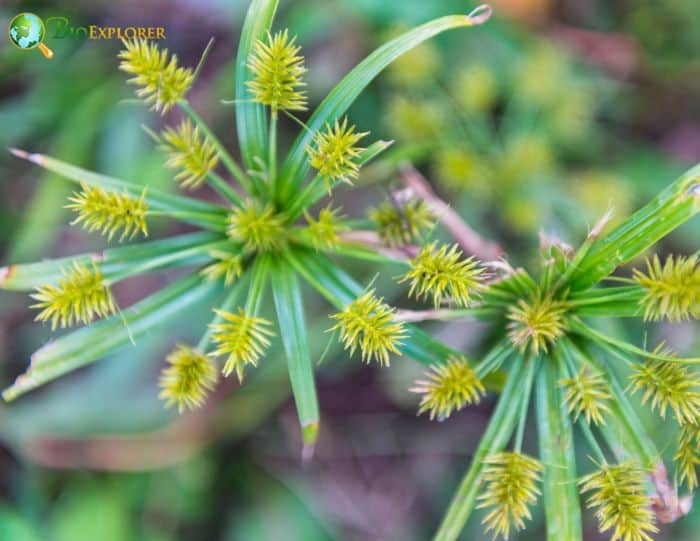 They are perennial or annual plants that live mainly in water and grow to a depth of 0.5 m in calm or slow waters. The species vary widely, with small species only growing to 5 cm while others can grow to 5 m high.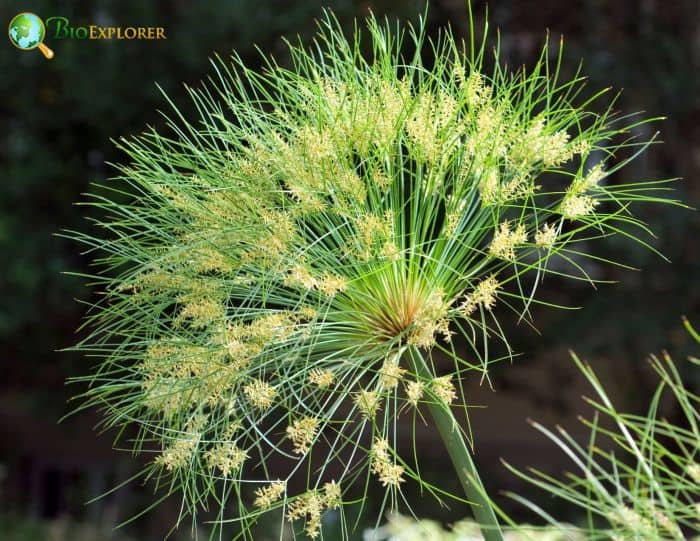 Common names are galingales, umbrella-sedges, nutsedges, flatsedges, and papyrus sedges. The stalks are triangular in cross-sections, circular in others, typically leafless for most of the length, with slender grassy leaves at the undersides of the plant and in a whorl at the tip of the flower stalks.
The greenish flowers are wind-pollinated, generally produced in racemes between the apical leaves.
Cite This Page