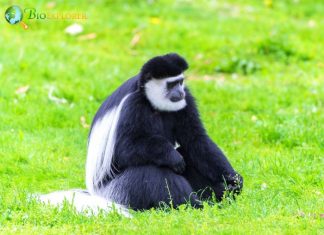 Species Name: Colobus guereza
The mantled guereza (Colobus guereza), also known as the guereza, Abyssinian black-and-white colobus, or eastern black-and-white colobus, is a black-and-white colobus, a species of Old World monkey. The mantled guerezas are typically diurnal.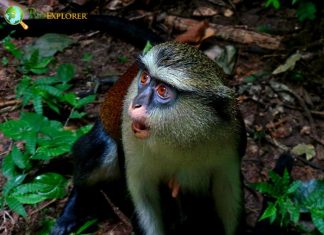 Species Name: Chlorocebus tantalus
The tantalus monkey (Chlorocebus tantalus) is an Old World monkey endemic to Africa, ranging from Ghana to Sudan. It was initially described as a subspecies of Grivet (Chlorocebus aethiops). Tantalus monkeys are very similar to vervet monkeys but are smaller in size.