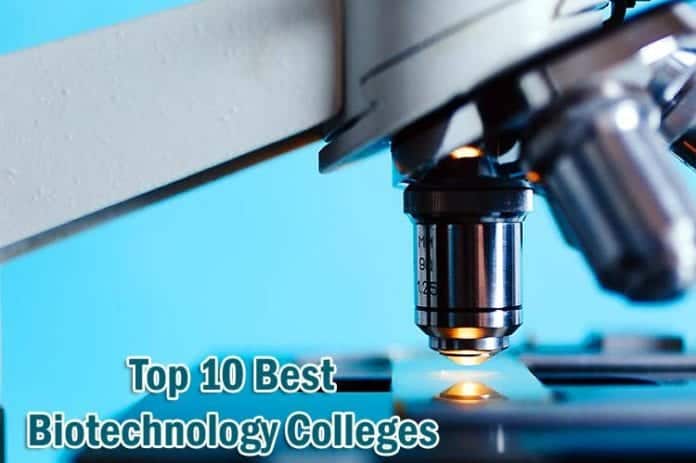 Biotechnology Colleges: Progressive biological studies have been playing improvising role in the development of all the fields, for many decades.
Biotechnology is one such biological field holding prime importance in advanced studies in the scientific field by collaborating the technology and living organisms. It aims the production of beneficial products and yields to be used by mankind for multiple purposes.
The following colleges are equipped with state-of-the-art laboratory facilities and experienced mentors giving the US a global recognition in the field of biotechnology.
Best Biotechnology Colleges
Let's take a glance at the best biotechnology colleges in the USA:
1. University of Pennsylvania, Philadelphia, PA

There are many educational institutes in Pennsylvania. However, the University of Pennsylvania holds a prominent position among them. It is an Ivy League private educational institute. It is also abbreviated as UPenn or Penn. It offers many courses that include many undergraduate and post-graduate courses in multiple subjects. Biotechnology course is taught by the School of Engineering and Applied Science, University of Pennsylvania.
During the course, students are provided with excellent exposure to current biotechnology content to be helpful for their future challenges.
Practical experience is provided to the student by working in fully equipped laboratories.
Molecular cloning experiments help students to learn about the basics of molecular biology and biotechnology.
Research-based teaching enhances students problem-solving skills genuinely during multiple research projects progressing in the institute.
Penn faculty discussions on recent researches and discovery processes give students an update on current global trends in biotechnology.

2. University of Georgia, Athens, GA

The state of Georgia comprises of an exceptional public sector higher educational university commissioned in 1785. With extensive research and learning opportunities, the University of Georgia has been seen as the home of advanced academics, since its establishment. It covers a variety of courses from economics and business studies to advanced scientific studies.
Department of genetics, Franklin College of Arts and Science offers Biotechnology program for both graduate and post graduate studies.
Students get benefited from Biotechnology course under Department of Genetics, UGA as provision of excellent research atmosphere and supportive faculty helping out students' queries.
Other than Biotechnology, many other biological disciplines and courses are taught by the Department of Genetics, Franklin College of Arts and Science such evolutionary biology, genomics, molecular genetics, and so on.
Multidisciplinary environment develops interdepartmental linkages and gives students examples of sorting out practical problems.

3. University of Michigan, Ann Arbor, MI

The University of Michigan (U-M) is a recognized educational institute in the state of Michigan with three major campuses. They are located in Ann Arbor, Flint, and Dearborn Campus. The diverse list of courses and excelling career opportunities make this university a go-to for many world-wide seekers.
The Ann Arbor campus of the University of Michigan has a highly specialized Centre for Microbial Systems that deals with teaching Biotechnology course of 3 credit hours.
The Cellular Biotechnology course taught at the Microbial System Centre of U-M is specializes in provision of linked subjects' overviews under the course such as protein engineering, molecular analysis, and cellular modeling to cover in depth course requirement.
Exposure to solving practical problems that arise during the work in laboratories.
Fundamental principles of Biotechnology are covered, within the course.
Field knowledge relevant to Biotechnology course is also taught in lectures.
Centre for Microbial System provides outstanding research opportunities to the career of newbies in the field of Biotechnology.

4. John Hopkins University, Baltimore, MD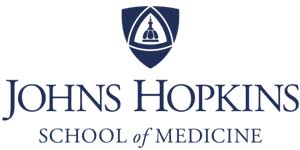 The John Hopkins University is America's leading research institute for about more than 100 years. It is located in Baltimore, Maryland. The teaching and research expertise of John Hopkins University are unmatchable, across the globe.
The university aims to revolutionize teaching in a wide range of subject fields such as business studies, natural sciences, and health studies.
Biotechnology course is looked after by the Krieger School of Arts and Sciences of John Hopkins University.
The Krieger School of Arts and Sciences offers a wide range of biotechnology courses as Biotechnology Enterprise, Biotechnology Basics, Biotechnology education and Biotechnology Entrepreneurship at graduate and post-graduate study level.
Skilled faculty deals with various concentrations of Biotechnology experienced to provide relevant subject knowledge.
Strong emphasis is given on industrial based fields of Biotechnology.
State of the art research center deals with recent researches in well-equipped lab facilities.

5. Columbia University, New York City, NY

Columbia University, located in the hub of the metropolitan city of New York, holds a distinctive position in the US. It characterizes to provide vast experience regarding research and latest education at graduate and post-graduate levels.
The university covers a wide range of subjects related to multiple walks of life. At Columbia University, Biotechnology is taught under a certificate program as well as the post-graduate program.
Department of Biological Sciences deals Post-graduation in Biotechnology. Scholars are required to complete 30 hours course study along with post-graduate thesis submission, towards the end of course.
The Department of Biological Sciences facilitates the students in various aspects as highlighting the biotechnological studies under the perspective of working in pharmaceutical industries.
Experience to students is provided by practicing essential processes of biotechnology in labs.
Students are given a free hand on the selection of almost six subjects under the course.

6. University of Rhode Island, Kingston, RI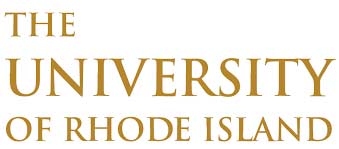 The University of Rhode Island (URI) is located in Kingston, Rhode Island. It is one of the leading public sector universities in the state. It offers a wide range of research-based facilities at bachelors and post-bachelors levels.
Educational expertise given to the students helps them in their professional lives to meet the demands of their careers.
Life at URI is meant to facilitate students and bring them in line with upcoming challenges of the world.
College of Environment and Life Sciences, at the University of Rhode Island, provides education in various natural sciences programs.
The Department of Cell and Molecular Biology caters BS-programs in Biotechnology manufacturing and Molecular Biology.
Biotechnology issues and Biotechnology Internship are full credit hour courses included within the program of Molecular Biology.
The program aims to place students in governmental biotechnological institutes and healthcare departments for managerial places.

7. Boston University, Boston, MA

The Boston University is a non-governmental research-based institute, in Boston Massachusetts. It is considered as one of the largest universities in Massachusetts formerly associated with United Methodist Church.
The university hosts thousands of students from more than 129 countries of the world.
The students from across the globe are offered from a wide range of 250 courses depending upon their area of interest.
The College of Arts and Sciences at Boston University offers courses in the fields of social, computational and natural sciences.
The course of Biotechnology is taught under BS program of biochemistry and Biotechnology and as MA program in Biotechnology. These programs are designed to provide the students with vast knowledge related to these multiple areas of discipline.
Course with a double degree program in fields of Molecular Biology and Biotechnology.
Completion of the course helps in high reputed Biotechnology and biology research-based institutes.

8. Purdue University, West Lafayette, IN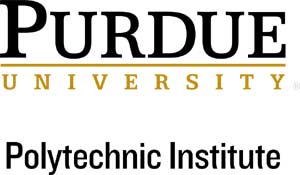 Purdue University is a famous public sector university, in the state of Indiana. It holds worldwide appreciation in providing excellent research-based facilities and education to the students. It is one of the highly ranked university in the North America and from across the globe.
The students from all the corners of the world strive to take admission to this prestigious university.
Biotechnology course is taught as minor subjects in BS-programs, at Polytechnic Institute of Purdue University.
A post-graduate course is also available at Polytechnic Institute as MA program in Biotechnology Innovation and Regulatory Sciences.
These programs provide students with remarkable learning opportunities, as Purdue University is involved in joint ventures with various laboratories and research institutes.
Faculty enhances the best in students by polishing the skills through continuous industrial practices and quality management.
The curriculum covers various aspects of Biotechnology such as new product development and quality practices helpful in practical life.

9. Northwestern University, Evanston, IL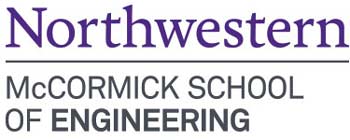 The North-western University, in the state of Illinois, is a leading US educational hub of North-western region.
Since 1851, North-western University has been producing skilled scholars employed in numerous inventive aspects of diverse fields.
It branches campuses in other states of the US as well.
MBP (Masters in Biotechnology Program) is offered by McCormick School of Engineering of the university.
Students are specialized in the field of Biotechnology, to meet the challenges through teaching recent practices of manufacturing.

10. University of Wisconsin, Madison, WI

The University of Wisconsin (UW) was founded in 1848, in Madison. It is a world-class research organization that spends more than $1.2 Billion on research projects, every year.
School of Medicine and Public health offers MS program in Biotechnology.
The university has its own Biotechnology research center to fully take benefits of the outcome of Biotechnology research and polish skills of students.
Masters degree in Biotechnology at UW offers a merged program incorporating law, business and science.
Evening and weekend classes are also offered that make it feasible for working students.
UW has affiliations with institutes as the Biopharmaceutical Technology Center, University Research Park and the Wisconsin Alumni Research Foundation (WARF). These collaborations help in facilitating the student an in-depth knowledge and hands-on experience on current biotechnological practices.

Biotechnology is an outstanding field with superb growth opportunities for individuals as well as organizations.
The field focuses on providing beneficial products and services to mankind. The US organizations and institutes are mastering the arena with superb excellence.
Now after seen all best biotechnology colleges, have you chosen your school?

Cite This Page